Pictures of: Beira, Mozambique
Hotels and other Accommodation
World Nomads
The Travel Insurance with the largest coverage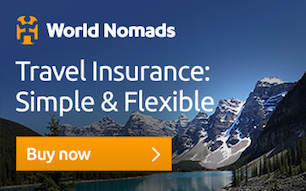 ---
Beira
Beira is a city in Mozambique, the capital of Sofala province. The town has been a city since August 20, 1907 and, from an administrative point of view, is a municipality with an elected local government. Beira is the second largest city in Mozambique, just after the country's capital, Maputo.

The city of Beira was originally developed by the Company of Mozambique in the 19th century, and then directly by the Portuguese colonial government between 1942 and 1975, the year in which Mozambique gained its independence from Portugal. Currently the city is modernized, although it still has some degraded and problematic areas. After Maputo and Nacala, Beira is the third largest seaport for international cargo transportation to and from Mozambique.
---
Tourism
Savanna Beach (20-30 km outside the city). The water is cleaner than Beira and the waves are better. Good fishing. Simple restaurant with nice atmosphere.

Gorongosa (200-300 km) in the province of Sofala. Good challets and food.

Great Hotel Beira, (on Mateus Sansao Muthemba Avenue, west of the city center).

Maria river (10-15 km). When traveling from Macuti to the airport, turn right onto Monte Verde and follow the sandy road. The Maria River is a river and has pleasant sea. There are no facilities there. Very relaxing.
---
Gastronomy
Eating in Mozambique is an exciting and rich experience. Food in Mozambique has many different styles, with thousands of excellent restaurants in Mozambique's main cities and towns.

Food in Beira and other Mozambican tourist resorts is not restricted to traditional Mozambican delights. Cuisine from around the world can be found in Mozambique including Asia, India, the Middle East and other international tastes.
---
Weather
Beira is characterized by a humid rainy tropical savannah climate, with high and humid summer temperatures, especially during the summer monsoon season (southern hemisphere) from October to February.
---
Other tourist destinations in:

Mozambique
---
Other world tourist destinations
---
City destinations and weekend getaways
---
Why to book with BOOK HOTEL MADEIRA
The best prices
Our partnerships with the world´s largest operators offer research on the best market prices.
More options
At Rotas Turisticos you can book the hotel, buy the air ticket, book the transfer from the airport to the hotel and vice versa, book the local excursions, rent the car, take travel insurance and consult the places to visit and where to go.
Holiday Tips & Destinations
Hundreds of holiday destinations with all the options that allow you to easily choose the destination that best suits your dream vacation.
---
---