Pictures of: Matanzas, Cuba
Hotels and other Accommodation
World Nomads
The Travel Insurance with the largest coverage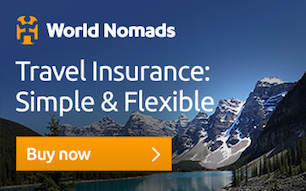 ---
Presentation
It is a municipality and city of Cuba, capital of the homonymous province. The city is known for its rich Afro-Cuban folklore. It is located on the northern coast of the island of Cuba in Matanzas Bay, 90 km east of the capital Havana and 32 km west of the resort of Varadero. It is known as the city of bridges, because of the 17 bridges that cross the three rivers that cross the city: Rio Yumuri, Rio San Juan and Rio Canimar.
---
Tourist points
The beauty of Matanzas can be seen in the architecture of its buildings, squares, caves, caves, the beautiful beaches of blue-green waters, boat rides along the Camimar River, regional and international cuisine, schooner rides, parks and the Beauty of the Caribbean beaches. The Tropicana's attractions are a true spectacle, and in the nightclubs where the beauty of the Cuban heat is lavished in dance form and much sensuality. The jewel of Matanzas, which brings the most fame to the province, is the brilliant city of Varadero with its endless stretch of beaches, its overwhelming hotel chains and its luxurious lifestyle.
Matanzas hides treasures everywhere and it's not just the beaches that are worth visiting.
To taste the original Cuban flavor, the city of Matanzas is a good option, with its decaying but charming neoclassical colonial buildings. Catholic churches, a theater and several museums are some examples of these buildings.
---
Main tourist points
Varadero
Tropicana
Zapata Cyenaga (Zapata Swamp)
Pharmaceutical Museum (Pharmaceutical Museum)
Museum of the Ruta del Esclavo (Museum of the Slave Route)
Sauto Theater
Watchtower Square
La Libertad Park
San Carlos Borromeo Cathedral
Versailles
Concordia Bridge
San Severino Castle
Montserrat Church
Bellamar Grottoes (Bellamar Cuevas)
Canímar River
Saturn Grotto (Saturn Cueva)
Josone Park
Mansion Xanadu
Golf Course (Delfinario)
Ambrosio Grotto (Ambrosio Cave)
Varahicacos Ecological Reserve
Cárdenas
Zapata Peninsula
Mouth of Guam
Treasure Lagoon (Laguna del Tesoro)
Guam Crocodile Nursery (Guam Crocodile Breeder)
Montemar Natural Park
Bay of Pigs (Bahia de Cochinos)
Playa Coral
Playa Larga
Girón Beach
---
Security
Although crime levels are relatively low, theft and theft are reported. As such, travelers are advised to exercise caution in places of low movement and brightness, especially after dark.
It is reported that drug trafficking, drug use and possession are punished under Cuban law, with imprisonment up to 30 years or death penalty depending on the offense.

The main emergency telephones in Cuba are:

Police - 106 (Serves as Emergency Call)
Medical Emergency - 104
Firefighters - 105
Anti-Drugs - 103
Search and Rescue - 107
Revolutionary National Police Information - 18806
Diplomatic and Tourism Police - 7.202.84.19
Embassy - 7,204.01.49 / 7204.28.71
Consular Emergency - 52.80.44.54
---
Gastronomy
The basis of Cuban cuisine is mainly Spanish cuisine, as it has provided many of the ingredients and method of preparation but also has influences of African cuisine. However, due to the difficulty in obtaining some of the ingredients of the typical Spanish dishes in Cuba, the Creoles gradually introduced new native elements of the country itself.
Some specialties of Cuban cuisine:
El Congrí: red beans, pork, pork rinds, bacon and rice.
Moros y Cristianos (Moors and Christians): rice with upholstered black beans.
Lechon (Piglet): Roast or fried pork.
Yuca con mojo: Cassava cooked in a sauce made with oil, garlic, salt, pepper and lemon.
Ajiaco: a kind of smoked and salted meat stew accompanied by vegetables, corn, green bananas, potatoes, etc.
Lobster enchilada (Lobster with chili): typical dish that only tourists eat.
Tostones: Crushed and fried pieces of green banana.
Tasajo a la cubana: Beef and stew, served with a lot of sauce.
Tamal en cazuela con mariscos (Tamale in casserole with seafood): Tamal stew and seafood with a very spicy sauce.
Ropa Vieja: vegetables with meat.

Cuba is the paradise of cocktails. Here the famous mojitos, rum, daiquiris and piña colada are consumed daily.
---
Weather
Summer is hot, oppressive and overcast; winter is short, pleasant, wet, dry, with strong winds and almost cloudless skies. Throughout the year, the temperature generally ranges from 17 ° C to 32 ° C and is rarely below 13 ° C or above 33 ° C.
The best time of year to visit Matanzas and warm weather activities is from late November to early April.
---
Other tourist destinations in:

Cuba
---
Other world tourist destinations
---
City destinations and weekend getaways
---
Why to book with BOOK HOTEL MADEIRA
The best prices
Our partnerships with the world´s largest operators offer research on the best market prices.
More options
At Rotas Turisticos you can book the hotel, buy the air ticket, book the transfer from the airport to the hotel and vice versa, book the local excursions, rent the car, take travel insurance and consult the places to visit and where to go.
Holiday Tips & Destinations
Hundreds of holiday destinations with all the options that allow you to easily choose the destination that best suits your dream vacation.
---
---