Pictures of: Santa Ponsa, Majorca
Hotels and other Accommodation
World Nomads
The Travel Insurance with the largest coverage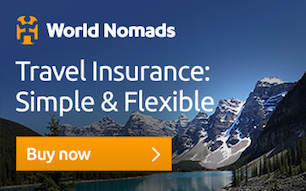 ---
Weather
Summer is short, warm, muggy, dry, and almost cloudless; winter is long, cool, with strong winds and partly overcast skies. Throughout the year, the temperature generally ranges from 5 ° C to 30 ° C and is rarely below 1 ° C or above 34 ° C.
The best time of year to visit and do warm weather activities is from late June to late August.
---
Security
Spain is a safe country, but the usual preventive and precautionary measures in European countries should nevertheless be adopted.

You should be aware of the possibility of theft or theft in cities and major urban agglomerations (in particular in historical and tourist-intensive areas), as well as in areas likely to be crowded, such as restaurants, shopping centers and public transport. As a precautionary measure, it is recommended not to carry a lot of money with you and, where possible, to leave your identity or travel documents in a safe place (eg in the hotel safe), replacing them with a photocopy that can be stamped on the own hotel.
---
attractions
Santa Ponsa Beach is over 500 meters wide, relatively deep and boasts "blue flag" status. There are sun loungers and parasols for rent, public toilets and showers so you can make the most of a day at the beach. If you need a break from relaxing in the Mediterranean sunshine, you can try some of the water sports available on the beach. This beach is backed by a promenade that has a selection of bars, cafes and souvenir shops.
The main event in Santa Ponsa is the Festes del Rei in Jaume. It is held in early September and the main attraction is the mock battle between the 'Moors' and the 'Christians', usually held on Saturday.
Attractions:
Boating
aquatic sports
Diving
Golf
Thematic parks
Water parks
There is a small market in Santa Ponsa on Saturday mornings on Riu Sill Avenue, but the nearest large market is held on the same street in Andratx every Wednesday. It's worth the visit.
---
Gastronomy
There is a good mix of international restaurants spread across Santa Ponsa. In the menus predominate the freshest seafood, paella and Mediterranean cuisine. There are also many Italian restaurants.
---
Presentation
It is a beach holiday destination in southwest Mallorca, Spain. The bay boasts an impressive mountain backdrop, with tastefully built villas and apartment complexes.
Its large blue flag beach is the main attraction. A long, long strip of soft white sand lined with a lively drive. Santa Ponsa is a family resort, but welcomes a whole host of age groups due to its well-equipped restaurants, bars, shops and all kinds of tourist activities.
---
Other tourist destinations in:

Spain
---
Other world tourist destinations
---
City destinations and weekend getaways
---
Why to book with BOOK HOTEL MADEIRA
The best prices
Our partnerships with the world´s largest operators offer research on the best market prices.
More options
At Rotas Turisticos you can book the hotel, buy the air ticket, book the transfer from the airport to the hotel and vice versa, book the local excursions, rent the car, take travel insurance and consult the places to visit and where to go.
Holiday Tips & Destinations
Hundreds of holiday destinations with all the options that allow you to easily choose the destination that best suits your dream vacation.
---
---