Pictures of: Comoros Islands
Hotels and other Accommodation
World Nomads
The Travel Insurance with the largest coverage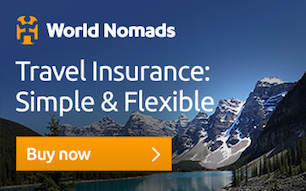 ---
When to go
The best time to visit the Comoros Islands is in the dry season between May and November.
---
Weather
The climate of the Comoros Islands, an archipelago in the Indian Ocean south of Ecuador, is tropical, with a hot and rainy season from December to April, when the northwest monsoon prevails, and a relatively cold and dry season from May to November when the southeastern trade winds blow. The warmest period is from January to April, with daily average temperatures around 27 ° C (81 ° F), while the coldest months are July, August and September, when the average falls to around 23 ° C (73 ° F).
---
Local currency
Comoros Franc (KMF)
There are some, especially in big cities, which theoretically allow you to raise money also with international cards. Consider using the Revolut card.
---
Official language
French, Arabic and Shikomor
---
Principais pontos turísticos
Mohéli
Fomboni
Anjouan
Grande Comore
Mount Karthala
Moroni
Mayotte
Dziani Dzaha
Mamoudzou
Ntingui
---
Health and vaccination
Health Network is deficient. Preventive measures against malaria and hepatitis are recommended. Water should be boiled and filtered either for drinking, teeth cleaning or ice making. Food should be well cooked and the fruit peeled.

Consultation of travelers is advised before visiting the country.
---
Travel documents
A valid visa and passport is required for at least 6 months.
---
Presentation
Comores, oficialmente União das Comores, é um país insular localizado no leste da África. O país está localizado em três das quatro ilhas principais do arquipélago de Comores, no Oceano Índico, localizado no extremo norte do canal de Moçambique na costa oriental da África. Oficialmente, além de muitas ilhas pequenas, o país é composto por três grandes ilhas do arquipélago de Comores: Grande Comore (Ngazidja), Mohéli (Mwali) e Anjouan (Nzwani). São quatro ilhas ricas em cultura swahili, profundamente islamizadas – o álcool é proibido, e os corpos devem andar "tapados". A população é uma mescla resultante de comerciantes árabes, sultões persas, escravos africanos e marinheiros portugueses. As ilhas oferecem praias de areia branca, caminhadas nas florestas tropicais, morcegos gigantes, vulcões e muito mais. Como há uma falta de infraestrutura de turismo, não espere que seja fácil navegar pelas Comores. Mas há uma imprevisibilidade emocionante e definitiva aqui e até os mais estoicos se sentirão aventureiros nas ilhas.
---
Other world tourist destinations
---
City destinations and weekend getaways
---
Why to book with BOOK HOTEL MADEIRA
The best prices
Our partnerships with the world´s largest operators offer research on the best market prices.
More options
At Rotas Turisticos you can book the hotel, buy the air ticket, book the transfer from the airport to the hotel and vice versa, book the local excursions, rent the car, take travel insurance and consult the places to visit and where to go.
Holiday Tips & Destinations
Hundreds of holiday destinations with all the options that allow you to easily choose the destination that best suits your dream vacation.
---
---