Pictures of: Vale do Lobo - Algarve
Hotels and other Accommodation
World Nomads
The Travel Insurance with the largest coverage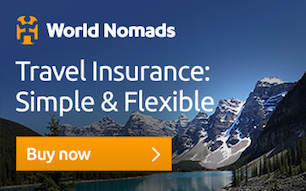 ---
Vale do Lobo
Vale do Lobo Algarve is recognized as one of the most important luxury developments in Europe, being currently the largest of its kind in Portugal operated by the same entity.

Vale do Lobo has come a long way since its visionary beginning in 1962, at a time when the Algarve was mainly focused on fishing and agriculture, and when it was not even imagined that Faro Airport would be built.

From the beginning Vale do Lobo has distinguished itself as a singular destination, fruit of its history, natural beauty and entrepreneurial spirit. It is therefore not surprising that it is currently one of the most important luxury developments in Europe, and is currently the largest of its kind in Portugal operated by the same entity.

For almost 50 years, Vale do Lobo has undergone many changes, with innovative solutions, constant improvements and new developments that are an integral part of its existence.

The combination of these elements made Vale do Lobo an exceptional place that many call home and what others choose as an ideal holiday destination for family moments; place of celebrities, sportsmen, businessmen and tourists.
---
Tourism
In the immediate vicinity of Vale do Lobo you will find a luxuriant vegetation of pine trees, wild flowers, as well as lakes and fig trees that invite you to make healthy walks and to freely explore nature and environment.

A safe and supervised place for children's entertainment, during the day or at night, during the busiest summer months.

Vale do Lobo meticulously preserves its two kilometers of golden sand beach and emblematic ocher cliffs where you can relax and enjoy truly tranquil moments.

Although golf is the sport with the most prominence in the resort, Vale do Lobo offers exceptional conditions for practicing many other sports.
---
Gastronomy
Vale do Lobo has 15 restaurants of choice where you can enjoy good international cuisine, from Asia to France, from Italy to Portuguese seafood specialties - the choice is wide and varied.
---
Weather
It has a warm and temperate climate. Winter has much more rainfall than summer. The climate classification is Csb according to Köppen and Geiger. The average annual temperature in Vale do Lobo is 15.5 ° C. The average annual rainfall is 988 mm.
---
Other tourist destinations in:

Portugal
---
Other world tourist destinations
---
City destinations and weekend getaways
---
Why to book with BOOK HOTEL MADEIRA
The best prices
Our partnerships with the world´s largest operators offer research on the best market prices.
More options
At Rotas Turisticos you can book the hotel, buy the air ticket, book the transfer from the airport to the hotel and vice versa, book the local excursions, rent the car, take travel insurance and consult the places to visit and where to go.
Holiday Tips & Destinations
Hundreds of holiday destinations with all the options that allow you to easily choose the destination that best suits your dream vacation.
---
---