Pictures of: Castelo de Vide
Hotels and other Accommodation
World Nomads
The Travel Insurance with the largest coverage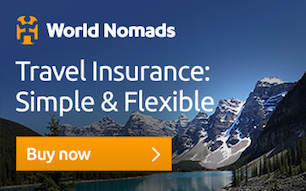 ---
Castelo de Vide
Castelo de Vide is a Portuguese village in the District of Portalegre, Alentejo region and sub-region of Alto Alentejo.

It is the seat of a municipality with 264.91 km² of area subdivided into 4 parishes. The municipality is limited to the northeast by Spain, to the east by the municipality of Marvão, to the south by the municipality of Portalegre, to the southwest by the municipality of Crato and to the west and northwest by the municipality of Nisa.

The romantic character of the village of Castelo de Vide, associated with its gardens, abundant vegetation, mild climate and proximity to the São Mamede mountain range, made it known as "Sintra do Alentejo" (this name is attributed to King D. Pedro V ).
---
Tourism
This historical village does not dispense a careful and careful visit to its historic center and its craft shops.

Already to enjoy the splendid landscape, it is necessary to make walks in the Natural Park of Serra de São Mamede. For example, there is the Vitalis Maintenance Circuit, in the Serra de S. Paulo. It has a track with 2,600 meters of extension, 12 stations with handsets and informative panels.

The tourist can also opt for horseback riding.
---
Gastronomy
There are several traditional Castelo de Vide recipes highlighting among others:

"Sarapatel, Molhinhos in Tomatada, Alhada de Cação, Migas with Entrecosto, Liver "à moda" of Castelo de Vide, Pezinhos de Coentrada".
---
Weather
It has a markedly Mediterranean climate, characterized by a dry season well accented in the summer. Precipitation is irregular. The slopes exposed to the southwest have a warmer and drier climate than those exposed to the northeast, with a colder and humid climate.
---
Other tourist destinations in:

Portugal
---
Other world tourist destinations
---
City destinations and weekend getaways
---
Why to book with BOOK HOTEL MADEIRA
The best prices
Our partnerships with the world´s largest operators offer research on the best market prices.
More options
At Rotas Turisticos you can book the hotel, buy the air ticket, book the transfer from the airport to the hotel and vice versa, book the local excursions, rent the car, take travel insurance and consult the places to visit and where to go.
Holiday Tips & Destinations
Hundreds of holiday destinations with all the options that allow you to easily choose the destination that best suits your dream vacation.
---
---